2021-12-08
China Railway Culture and Tourism Group and Usunhome Group signed a strategic cooperation agreement in Chengdu
On December 7th, China Railway Culture and Tourism Group and Usunhome Group signed a strategic cooperation agreement in Chengdu. The two sides will fully integrate resources, promote complementarity of advantages, and jointly carry out long-term strategic cooperation in cultural and tourism investment, cultural and performing arts, cultural and tourism health care, scenic spot operation, urban renewal and rural revitalization, jointly explore the cultural and tourism market and promote high-quality development of cultural and tourism integration.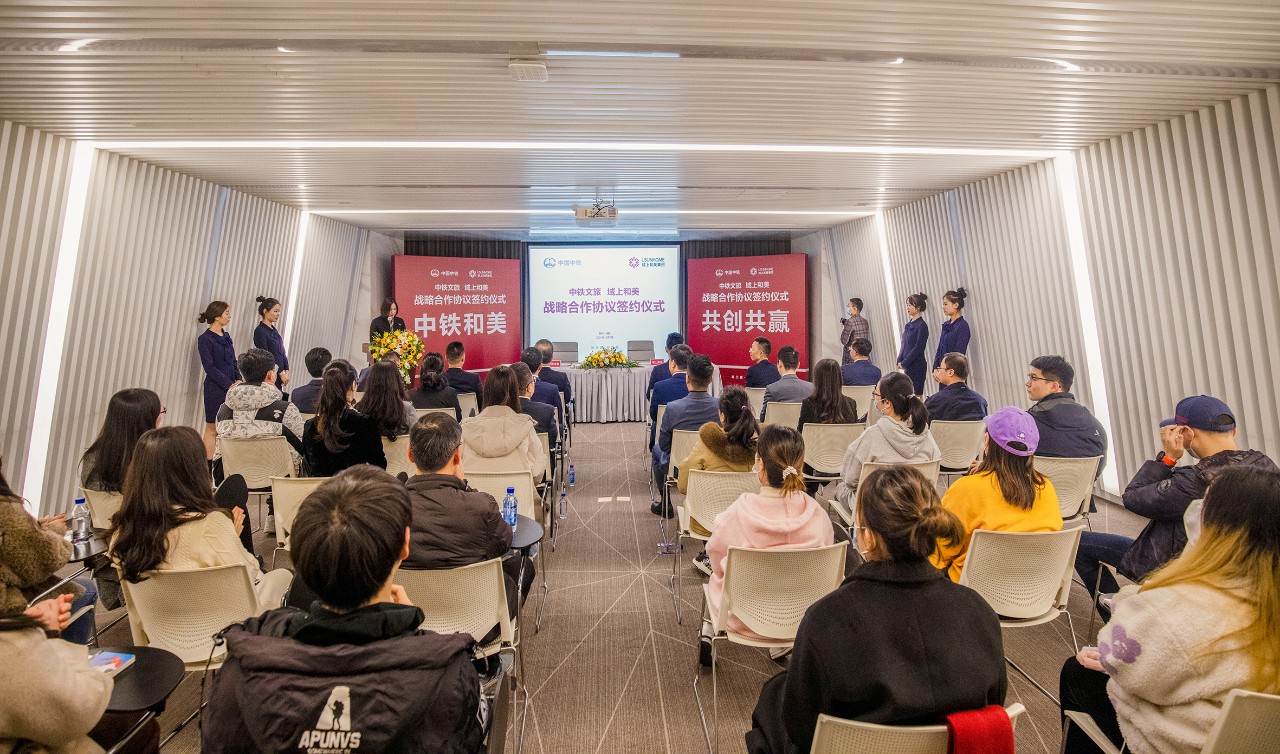 Mu Yilong, Party Secretary and Chairman of China Railway Culture And Tourism Group, Shen Lingyun, General Manager of China Railway Culture and Tourism Group, Qiu Wei, Chairman of Usunhome Group, He Ping, co-founder and vice Chairman of Usunhome Group and other relevant leaders of both sides attended the signing ceremony and had a discussion on the key points of cooperation.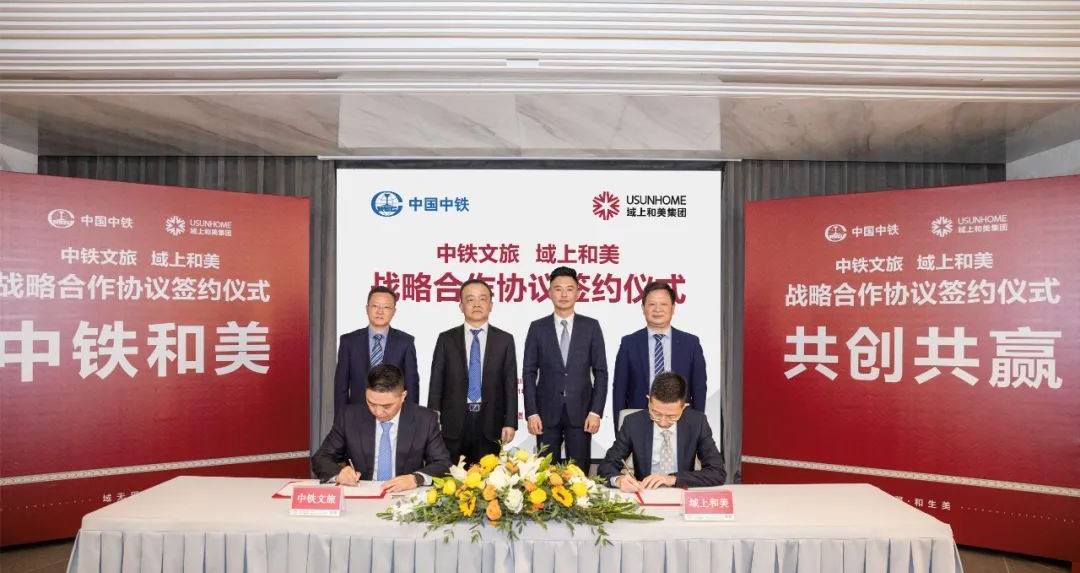 At the signing ceremony, Qiu Wei chairman, said that China Railway Culture and Tourism Group, as a super-large backbone enterprise of the Central Government and a core member of China Railway Group, one of the world's Top 500 Companies, has high strategic planning, strong industry strength and outstanding leadership role. With this sincere cooperation, Usunhome Group will give full play to its own advantages and work with China Railway Culture and Tourism Group to jointly develop and create a number of high-quality cultural and tourism projects, set up industry benchmark, create value highland, lead industrial development, benefit people's livelihood and jointly commit to form a more outstanding influence in the industry.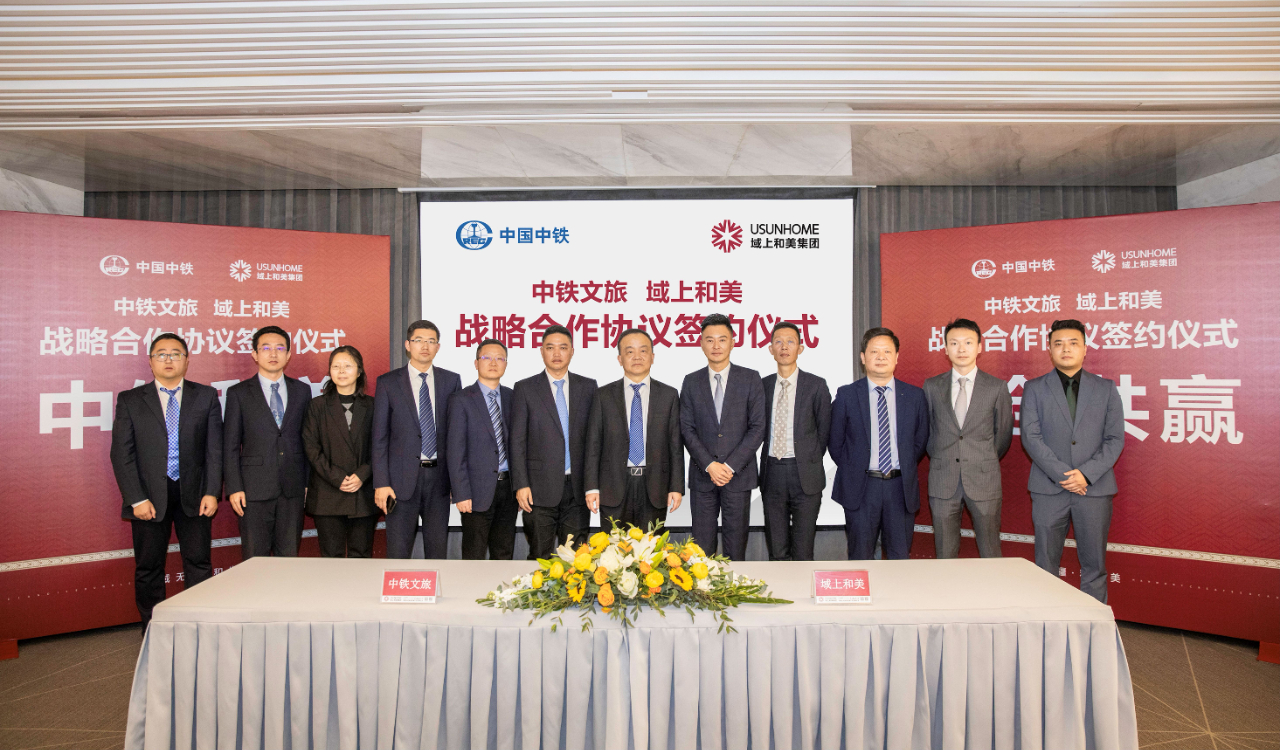 "This collaboration is not only based on resource sharing and mutual borrowing, but also a concrete practice of implementing the requirements of the mixed reform of state-owned enterprises, cultivating the core competitiveness of the cultural and tourism industry and implementing the innovation-driven development strategy of enterprises." Mu YiLong chairman, said on the domain and the group is the first phalanx enterprise cultural tourism industry in China, in the content production, IP building, promote operation has a wealth of experience and resources, gathered a large number of excellent tour talent, has created numerous classic text brigade project, is China railway brigades are looking forward to a long-term cooperation strategic partner. It is believed that in the future, the two sides will complement each other's advantages and combine with each other to build a cultural and tourism industry operation platform with advanced concepts and efficient operation, and fully realize the original intention of mutual support and parallel development.